6 Ways to Declutter Your Phone or Tablet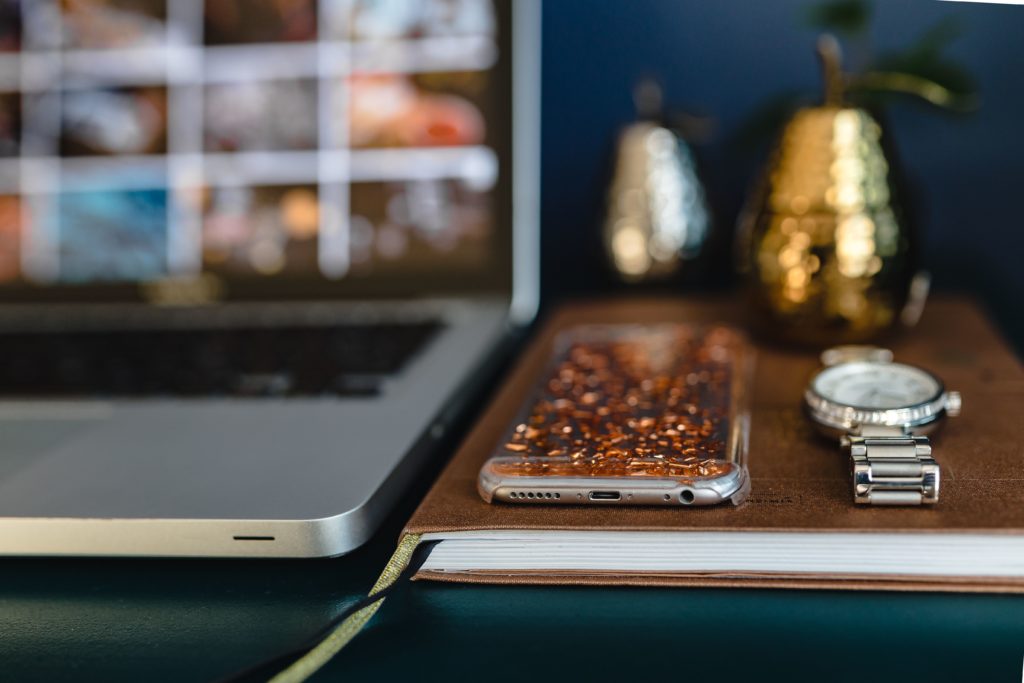 A mobile phone or tablet device is so useful because of the apps, people and information it connects us to; however, it can sometimes get in the way of our focus, time and sleep. Do you receive notifications that disrupt your commute or dinner conversation? If you're looking for ways to declutter the noise coming from your electronics, start with these tips.
1. Uninstall apps 
Start by uninstalling apps you don't use. The average person uses about 30 apps per month and uses about 10 apps daily, according to a report by App Annie published earlier this year. Users like to manage their life on their apps, but this doesn't mean it has to take over your life when you're not using your phone. This can add up to a lot of push notifications and interruptions. Can you eliminate apps on your phone and keep the essential apps? Try and see if you can narrow down your apps to 10-30 total (non native apps) on your phone.
2. Shut off push notifications
Review the notification settings on your phone. While some might be helpful (i.e. Your Uber or Lyft driver has arrived). There are some that you can do without such as email or social media push notifications. Take control of your time and disable push notifications on your phone.
3. Do not disturb time settings
Silence your phone to "do not disturb" setting so you can disconnect from technology in the evening and early morning. For example, you can set your "do not disturb" time from 10 p.m. to 6 a.m. daily. Help reclaim your "me" time by eliminating unnecessary distractions. Follow these steps to enable do not disturb settings on an Android phone and how to set it up on an iOS phone.
4. Silence or "moon" group conversations 
Group texts can be amusing and fun, but they can also interrupt you at any given time. People's schedules vary during the day and the time in which they're available may not always work with your schedule. Perhaps you don't want to leave the conversation or group, but want to mute the notifications. Eliminate distractions by enabling the "Do Not Disturb" setting on your device. Doing this will stop notifications for that message conversation—not your entire device. You'll still be able to receive all other messages and see notifications for them on your lock screen.
5. Organize your home screen
I simplified my home screen and organized my apps in a way that only allowed essential apps to be on my phone—everything else was deleted. It was pretty liberating to get rid of everything else that I didn't really need on my phone. Keep it simple. I organized my apps in a few categories: health and fitness, streaming videos, photos, social networking, and music.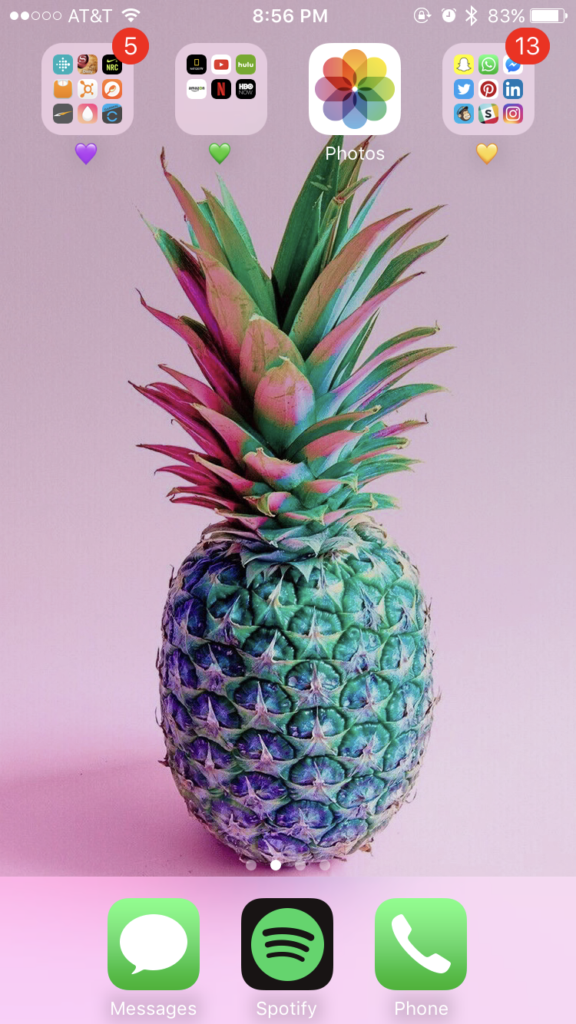 6. Delete and backup images
Delete screenshots you no longer need of videos or memes. Delete photos you've already posted, shared or backed up. Make use of apps like Google Photos, Dropbox or Shutterfly to help sync your photos to a third party site. Pictures on my phone are automatically synced using Google photos, so I can delete them on my phone to stay organized and clutter-free.
Sign up for my newsletter that helps you work efficiently, live intentionally and helps with your personal development and growth.